Level .5 – Outpatient Substance Abuse / Relapse Prevention – Virtual Sessions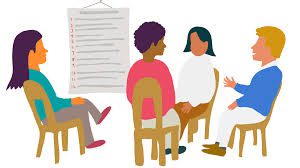 Every Monday - Virtual Individual Sessions
This is a 12-week interactive didactic educational life skills program. You must complete all 12 weeks before a certificate of completion is rendered. Free to Asbury Park, Neptune and Neptune City residents. Pre-registration is required to schedule individual sessions. 
Contact: Intake Coordinator  732-774-9397 ext.112