Soccer Star Christie Pearce Rampone visits Sisters Academy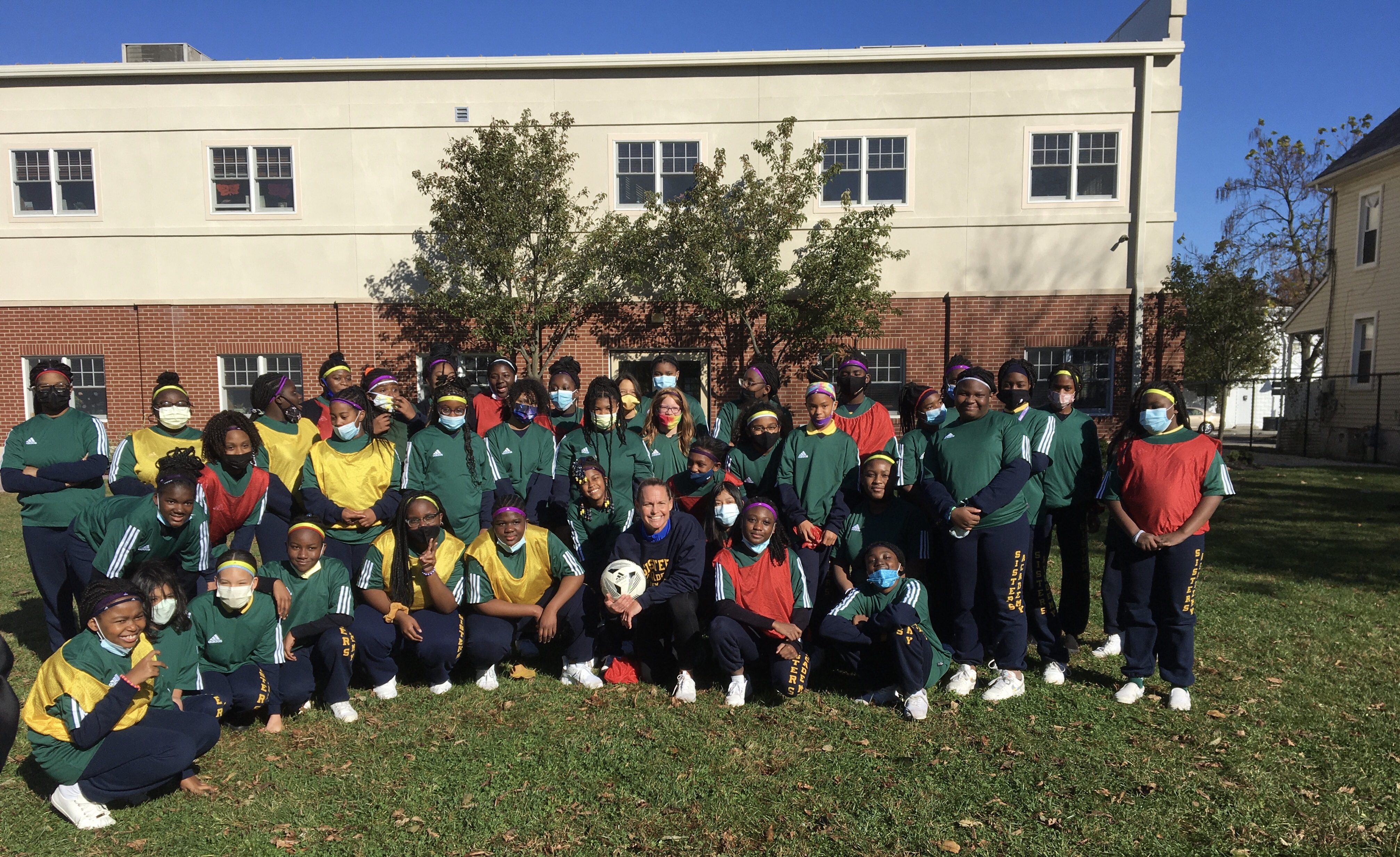 Today, Soccer Star Christie Pearce Rampone visited Mercy Center's Sisters Academy of New Jersey on Springwood Avenue in Asbury Park. The two-time World Champion and three-time Gold Olympic Medalist from Point Pleasant led soccer drills with all the students, who are girls in grades five through eight.
"I don't always succeed when I try to make a goal, but it's important I always take the shot. Think about that in all things in your life, you might not win each time, but you must try. It helps you grow and improve, and you've got to think big," said Rampone. During a brief ceremony in the auditorium before the drills, the mother of two girls told the students, "I hope you enjoy this experience today. Nothing would make me happier than if this introduction to soccer ignites a spark for you."
"For most of these girls, expensive soccer classes are out of reach for their families. Today's experience for the girls was a real treat" said Academy Principal, Elena Malinconico.
"Soccer is a big deal in Haiti where my family is from, and it is awesome to try it for the first time. Learning from a professional is cool," said 14-year-old Majesty Turene, an 8th grader at the Academy, after scrimmaging with her classmates.
"I think it's a really nice sport, and I'd be interested in playing again. If the school had a team, I'd go out for it," said 11-year-old Shaniya Yanowitz, a 6th grader at the Academy.
A generous anonymous donor provided more than 500 soccer uniforms to Mercy Center. Every girl in the school received a free uniform, and the girls wore the green jerseys during Rampone's visit where they learned to dribble, pass, and the basic formations on the field. The additional uniforms are being distributed to local schools that are in need.